24 Lies People Like to Tell Women
http://thoughtcatalog.com/2013/24-lies-people-like-to-tell-women/ Some highlights… 1. There is such a thing as a "real" woman and she is defined by "having curves," which is not to be confused with "being fat," and if you fall too far outside of that particular bell curve, you do not count as a "real" woman. 2. There is something inherently wrong with you if you have slept with a certain...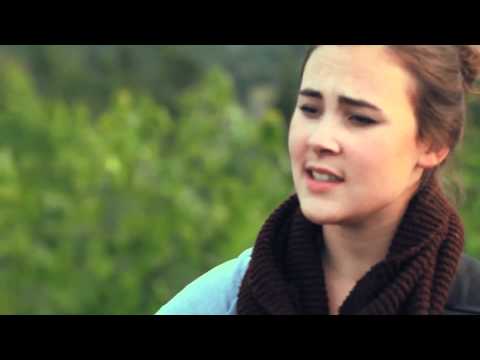 Examiner Interviews Rob Bell →
Mega-Church pastor Rob Bell is probably one of the most controversial leaders within Christianity today. One thing that makes him controversial is that he says "Are you open to the possibility that God might not exist?"  "I write about that in the book-about that gnawing sense that we may really be alone in the universe, at least in terms of God. I tell in the book about driving to...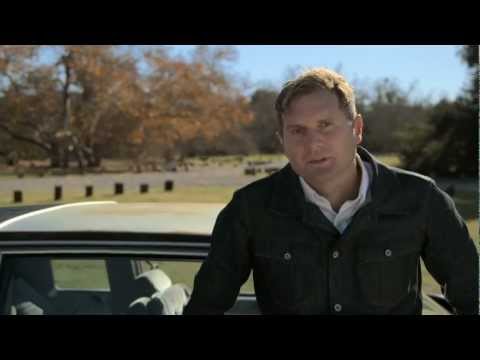 delicious ambiguity: All is Grace →
meaganshorey: "This book is by the one who thought he'd be farther along by now, but he's not. It is by the inmate who promised the parole board he'd be good, but he wasn't. It is by the dim-eyed who showed the path to others but kept losing his way. It is by the wet-brained who believed if a …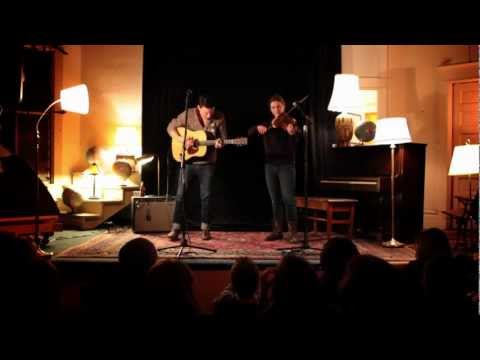 Watch
So much soul
Putting My Big Girl Pants On
Flying to San Francisco for an interview tomorrow. Growing up and ready to put what I've learned into practice. Ready to work for something bigger than myself.
"[[Something I need to read everyday..]] "What you become is infinitely..."
– -Oriah Mountain Dreamer, Indian Elder
Inspiration for my week →
meagan shorey: "We have a game we play when we're... →
meaganshorey: "We have a game we play when we're waiting for tables in restaurants, where you have to write the five things that describe yourself on a piece of paper. When I was your age, I would have put: ambitious, Wellesley graduate, daughter, Democrat, single. Ten years later not one of those five things… Daughter Friend Student  Explorer Hopeful
"It doesn't interest me what you do for a living, I want to know what you ache..."
– Jon Blais (via rainydaysandblankets) This. A hundred times over. 
"Once you live a good story, you get a taste for a kind of meaning in life, and..."
– Donald Miller, A Million Miles in a Thousand Years  (via iamlindy)
It's been awhile since I've updated this and I'm realizing how much has happened in the course of a few months. After an incredible semester in Senegal, I found myself back for my last semester at American University stumbling around trying to balance all the questions I came home with and the stress of figuring out post-graduation life. It's hard, I'm not going to...
83 days
83 days until I graduate college.  Just placing this here and I'll come back to it later. 
"I do believe in an everyday sort of magic - the inexplicable connectedness we..."
– Charles de Lint, courtesy of Whiskey River. (via crashinglybeautiful)
"I realise there's something incredibly honest about trees in winter, how they're..."
– Jeffrey McDaniel (via tessamess)
Keep Saying Yes
Here is a blog post I wrote for Culture Makers last month: Leave your windows and go out, people of the world, Go into the streets, go into the field, go into the woods And along the streams. Go together, go alone. Say no to the Lords of War which is Money Which is Fire. Say no by saying yes To the air, to the earth, to the trees, Yes to the grasses, to the rivers, to the birds And...
To an English Friend in Africa
To an English Friend in Africa Be grateful for freedom To see other dreams. Bless your loneliness as much as you drank Of your former companionships. All that you are experiencing now Will become moods of future joys So bless it all. Do not think your ways superior To another's Do not venture to judge But see things with fresh and open eyes Do not condemn But praise what you can And when you...
First Week In Dakar
So Senegal.  I've been here for a week and I keep sitting down to write this blog and I'm overwhelmed by all I want to say, so for the sake of getting some stories out here,  you probably won't hear everything, but you'll hear it eventually. I love Dakar. I keep laughing at myself because my decision to study abroad in Senegal was sort of arbitrary. I didn't want the traditional European study...
Backpacking trip round up
I wrote this blog back on the plane to Dakar, and now I'm here in Senegal over my head in orientation and exploring this city and I can't keep up with this blog very well! I feel like I need to write a little about the end of my backpacking trip so here are some blurbs and pictures. Then I can finally write about how incredible this place is.  ********* In the last 15 days, I've been...
Paris
Hey friends, So I've spent the last 4 days exploring Paris. It's been exactly how I hoped it would be. My friend Hilary met up with me for the first two days and we had such a good time. I know Hilary from American. She spent a summer in Paris a couple years ago and knows her way around pretty well. We had such a good time and she showed me the ropes a bit before I had to take on the...
Bonjour de Paris!
BonJour Mes Amis! I'm currently sipping tea in an apartment in Paris with the windows open and the echos of a little french children playing in the courtyard below. I just woke up from my jetlaged nap and I'm about to meet my friend Hilary for dinner, but I thought I'd write some short ramblings from my travels so far.  I said goodbye to my parents yesterday and boarded a...
5 tags
Abroad Adventures
Hello Friends, I'm currently running around filling my prescription for Malaria and trying to master the "less is more" mentality while I methodically pack my backpack for the next 5 months of my life. I've been waiting for this all summer long and I can't believe the time as finally come. On Friday I'm heading to France and Spain for 2 weeks and then I'm...
meaganshorey: "We are not the same person this year as last; nor are those we love. It is a happy chance if we, changing, continue to love a changed person"
meaganshorey: "Hope is not about proving anything. It's about choosing to believe this one thing, that love is bigger than any grim, bleak shit anyone can throw at us."  ― Anne Lamott
Listen